Every Mac user nowadays faces the issue that majority of the photo editing softwares available on App Store are quite basic and offers only limited number of functionalities and filters to be used to make the ordinary photos more lively and interesting to be posted on social media.
But don,t get depressed as we are here for you and will give you information for some of the best photo editing apps for mac users can use or having free trial for certain period. These apps provide a more range of tools that can be used to show your creativity to fullest.
1. Apple Photos
Photos app which is a built-in app of Mac is given for free with all of the newly released versions of Mac. One can get maximum out of this app in organizing the photos, but the number of tools for photo enhancement leaves much to be thought of. Without opting for any third party app this will be a best photo editing apps for mac users will be happy with it.
2. Luminar (Free-Trial)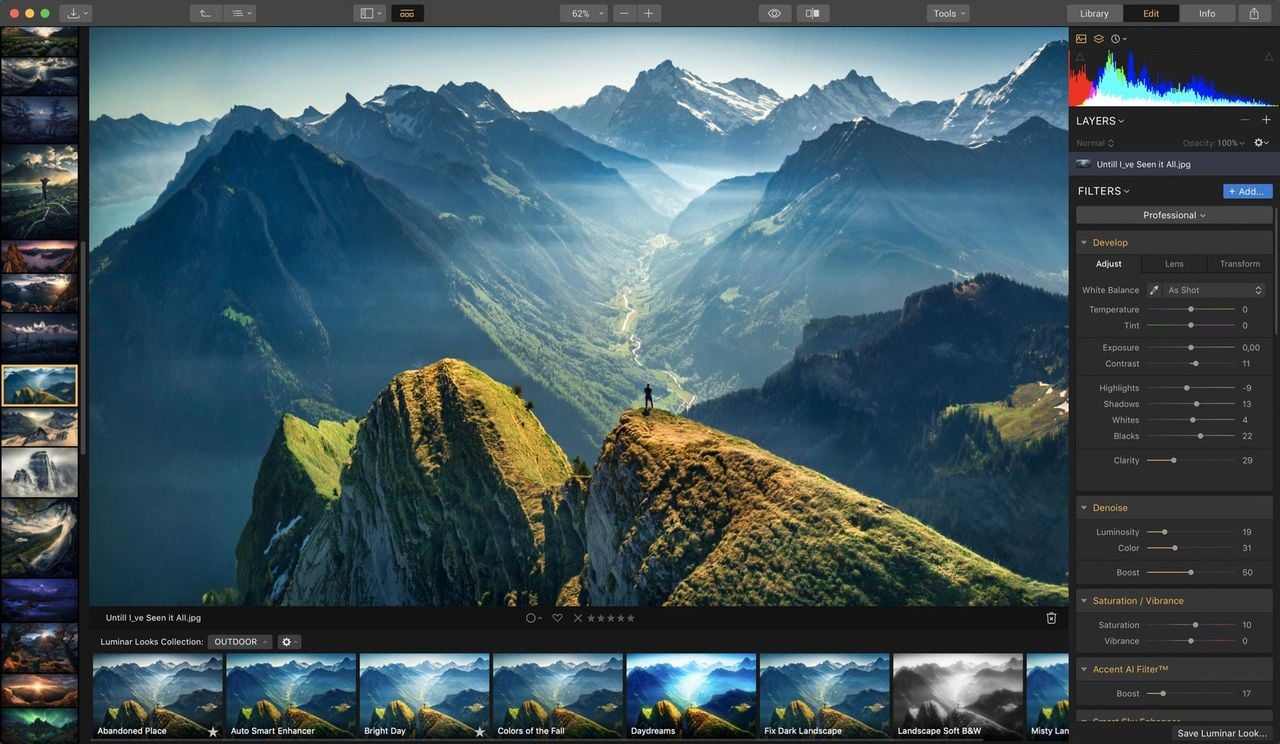 Luminar is also a popular choice of photo editor providing a host of feature to work with and the best part of it is that it is available for both Windows as well as Mac users. The app can be used as a plugin for the Mac's own built-in app Apple Photos or also can be used as a standalone app.
3. Photolemur 3
As compared to other of the available options for the Mac this app Photolemur 3 is relatively a newcomer in this photo editing market but to win the hearts of the budding photographers it has all the chances as of the features that it offers. The main feature of this photo editor is that it works on Artificial Intelligence and automatically enhances the photo and takes a very less time.
4. Pixelmator
A photo enhancer loved by many of the Mac users because of the combination of simple and the modern interface, powerful features taking the level of photo editing to par and gives the ability to work on multiple layers. One can editing the photos on to the level of their liking with the number of tools provided with it.
5. Adobe Photoshop Elements 2020
For beginner photographers, Photoshop Elements is not an affordable option to work with. But one can opt for working with the free trial version available of it. So one can get to check that if that much amount of features are useful for them or not.
Working in the field of photo editing is not that easy but a good editing software make it a little bit easier. Hope you get some information regarding the best photo editing apps for mac users can use. If you have any doubts than don't hesitate in contacting us.
Thanks for reading!