Best Meal Planning Apps for the Family to Use on Phone
April 25, 2020
Whenever you ask a mom what is easiest and most difficult part for her than she will say the easiest task for her is to cook the food and the toughest task for her is to plan the meal for her family each time. The main hurdle that comes in the way is to think of about the meal is what to eat for a better health and after a lot of suggestion and voting you are all fed up and exhausted. So, to help you with all these step of planning the meal for your family there are number of apps in the market. And to get you with the best of all of these apps we are here combining the list of best meal planning app for your family.
1. Food Planner
Available for both Android as well as iOS, if you always like to get all the recipes you see on Internet and want to try these recipes at home then this app is all that you will need. From a number of your favorite recipes you can plan your meals as per what you like and with that helps you to sync it with the other devices on which you want all these meal plans and recipes. And with the step of planning it helps you with getting your shopping list ready, which makes this app a contender for best meal planning app for your family.
2. MealBoard
Available for iOS only, this popular meal planning app helps you in planning the meal for your family from the starting step to the last one. From the step of preparing the generating the grocery list for a recipe or meal that you liked on the app or planned for, you can even get a note for every meal, searching a number of wide recipes available on the app. You can do a hell lot of task with this meal planning app.
3. Any List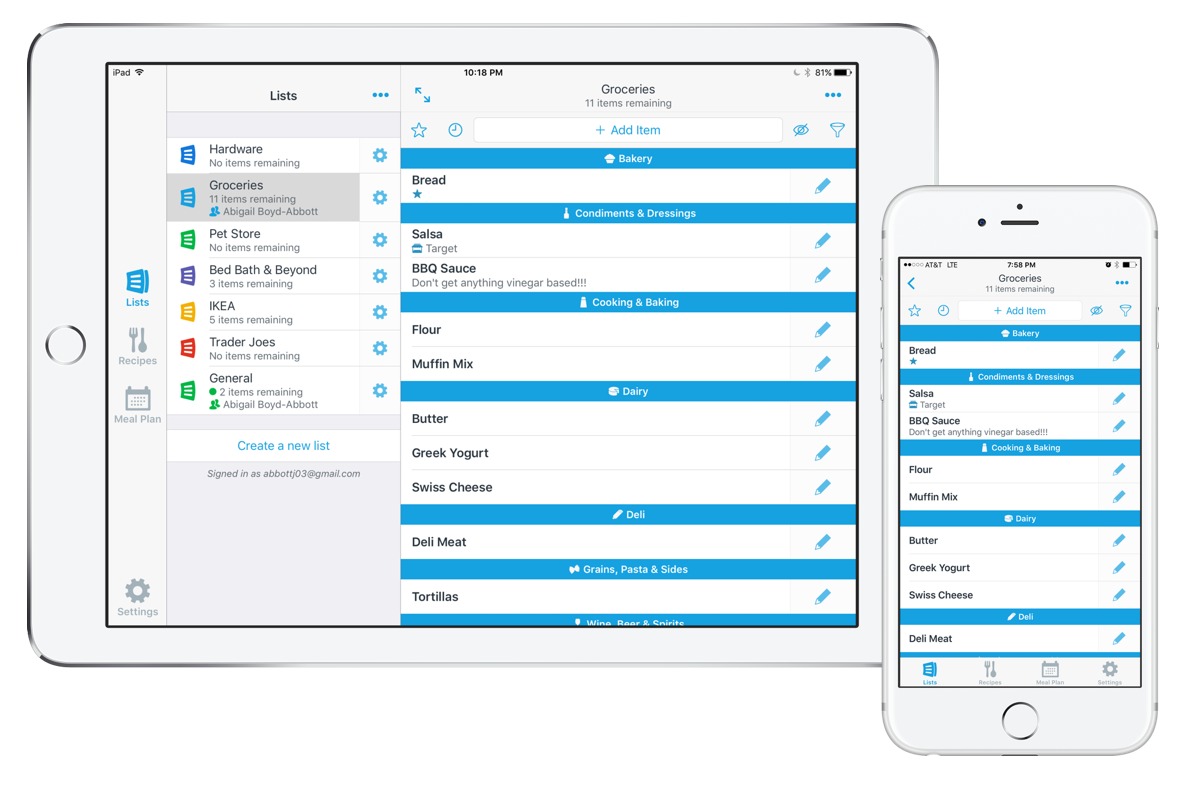 Even this app is available for iOS only, but if you are the one who is that much busy who can't even think of typing the meal you are thinking of searching then you have the Siri feature in this app, to help you in the messy situation of your kitchen. You can get a long list of recipes that are available on this app and on a single tap the recipe you like, the grocery list related to it gets automatically added. This app is free to download and gets you explore a world of options for the meals for your family.
So, these are some of the best meal planning app for your family, that you can get on your devices and get the task of meal planning handled easily. And in case you have some doubt or suggestion for us then feel free to contact us.
Thanks for reading!