Best Travel Destinations to Visit this Summer
April 12, 2020
Summer has arrived, so you need to make immediate plans for a perfect summer holiday in India. India spoils visitors with exciting choices for a summer vacation with your friends, family and loved ones. Enjoy pleasant weather, explore wonderful sights, and interesting things to do, while you escape high temperatures and hustle-bustle of cities. Before the mercury gets rising, be prepared with your travel plans for some of the best places to visit in summer in india.
1. Shimla
Shimla is an ideal destination to spend summer season in India. The 'Queen of Hill Stations' in Himachal Pradesh is one of the favorite holiday getaways. The salubrious climate was in fact the reason that the British colonials settled here every summer. There are several accommodation options, and amazement. Come with your loved ones to the town, listed among the top places to visit in summer in india.
2. Andaman and Nicobar
Beaches in the summer may not seem appealing but this thought certainly changes when you are in Andaman and Nicobar Islands in the Bay of Bengal. Enjoy the perfect summer holiday in India by relaxing on the sandy shores, exploring the cerulean waters, tropical rainforests, and historical sites with amazing adventure sports. Relish the delicious tastes of tropical fruits and coconut water on your holiday in this haven.
3. Darjeeling
Darjeeling in West Bengal in one of the popular summer holiday getaways in the North East. Presided by the majestic Kanchenjunga (8,586 meters above sea level) and surrounded by the emerald-green tea plantations, the hill town is perfect for a relaxing summer vacation. Explore the beautiful sights created by nature and man. Learn about Tibetan roots at the monasteries. Indulge in delectable treats, shopping and more.
4. Munnar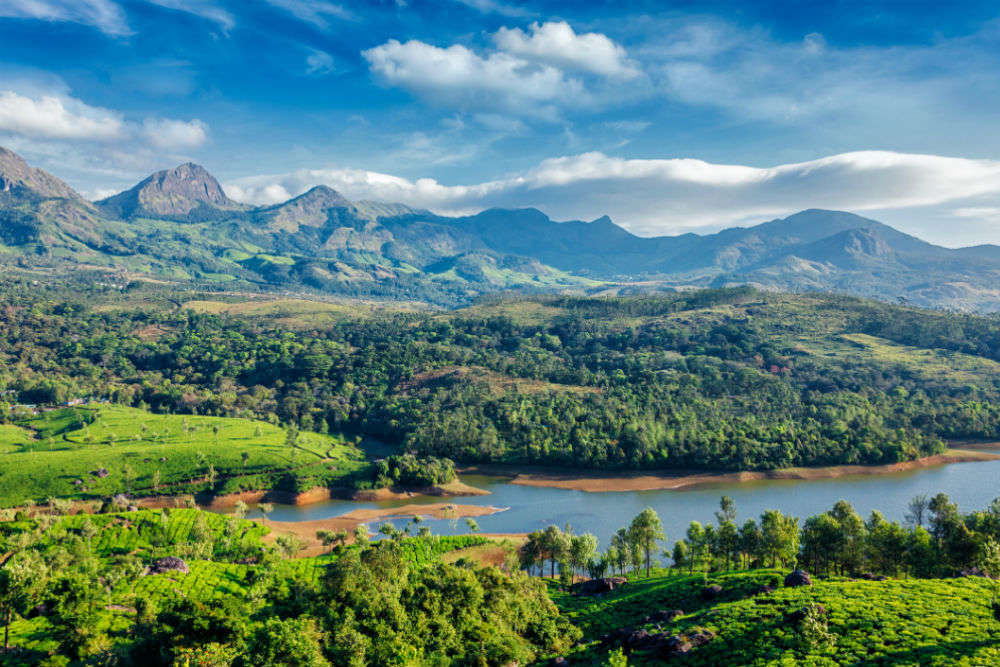 God's Own Country, Kerala is not very far behind in being host to popular summer holiday destinations in India. Munnar settled in the lush lap of Western Ghats is a pleasant escape when the heat goes rising. Famous for its beautiful sights, tea plantations, unique flora and fauna, aroma of spices, and pleasant weather. With so much to see, do, and enjoy, why go anywhere else?
5. Rishikesh
Rishikesh is one of the best places for summer holidays in India, as you will spend time on the banks of River Ganga at the foothills of Himalayas in Uttarakhand. Rishikesh has the reputation of World Capital of Yoga and a hub of adventures. Find bliss in yoga centers, ashrams, temples and river banks and shot of adrenaline with river rafting, cliff jumping, fox flying, India highest bungee jump and other adventure sports.
SO, here with all these options we are done with some of the best options of places to visit in summer in india and all of these places have some of there special to do's which are specific for them only and will make your visit to these places worth decision. In case you have some doubts or suggestion to share with us then feel free to contact us.
Thanks for reading!